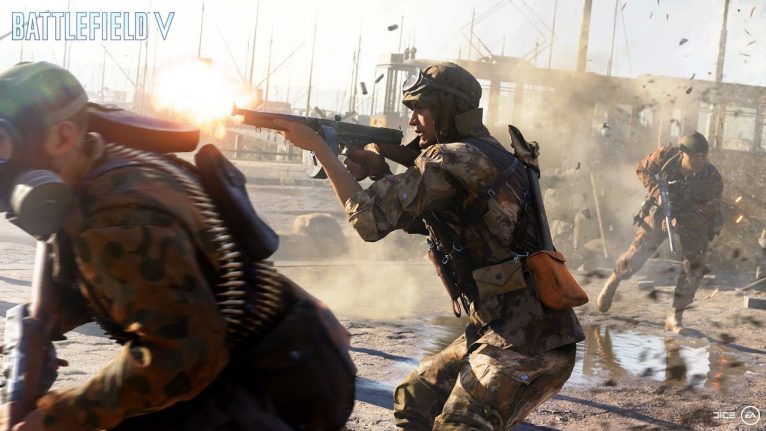 battlefield 5 is an upcoming first person shooter video game developed by EA DICE and published by electronic arts. battlefield 5 is the sixteenth installment in the battlefield series. it will be worldwide for microsoft windows, playStation 4 and xbox one on November 20 2018. the game will continue on from its precusorr battlefield 1 by focusing on world war 2.
ABOUT THE GAME
the war story of battlefirld 5 portray people facing brutal warfare filled with battlefield moments. in these intimate single players stories, you will witness world war 2 through the eyes of a men and women who were entangled in the conflicts that would change the world forever.
using the popular anthology format introduced in battlefield 1, each war story will take players to unexpected fronts, such as the scorching north african desert, the subline but hostile norwegian mountains, and several other locations we will reveal on the road to battelfield 5
at this year's Xbox E3 briefing, we showed a glimpse of the first war story in battlefield 5, titled nordlys. the story takes place in 1943 during the german occupation of nnorway
in nordlys, we narrow in on a young resistance fighter who carries a weight greater than her weapons and ammo. her story centers on not only her fights for her country's liberation from occupying forces, but her family's survival.